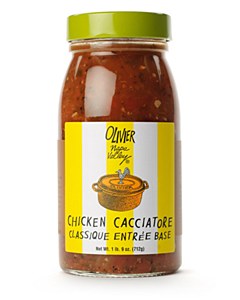 Classique
Chicken Cacciatorre
$15.95
Customer Reviews
Average rating:
---
1 of 1 people found this review useful:
Delicious!!!, 25th Feb 2022
Reviewer: Tanya Souza
I was given a bottle of this chicken cacciatore base and followed the directions. It turned out great! The chicken was so tender. I served it over mashed potatoes. A wonderful comfort food. Highly recommend this product.
---